What makes Elemental so different?
Up to 70 percent of how employees feel about the work environment is influenced by the relationship with their manager. And yet, for over a decade, organizations have tried large-scale initiatives to improve employee engagement. The role of leadership (or rather, of "management") has been largely ignored.
We're going about this all wrong! We need to change the question we're asking.
For leaders, it's not "How can I improve engagement?" Rather, it's "How does it make people feel to work here?"
"Elemental: How to Engage Your Employees by Energizing Your Workplace" helps ask that question — and so many more, including:
How do we improve the quality of the relationship between leaders and employees?
How do our people feel at work everyday? Are they fully participating, or just collecting a paycheck?
How do we enable those around us to do their best work — every day?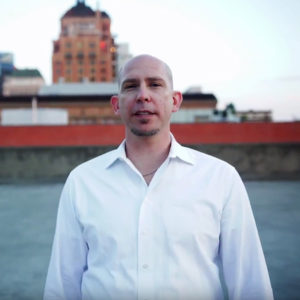 Elemental is taught by the CEO and Founder of WorqIQ, Shawn Murphy. For over 25 years, Shawn has helped organizations and leaders find practical, actionable ways to transform the work environment into a positive, optimistic place. His book, The Optimistic Workplace: How to Create an Environment that Energized Everyone is on shelves now.
As you work with Shawn, you'll see this isn't a workshop based on theory. You'll be involved and interacting every step of the way. You'll learn how to arrange the "elements" that energize people and results. And when you're done, you'll leave with a custom-tailored Optimistic Workplace Map — your guide to transforming your organization.